Yuktix GidaBits
Scientific input and daily interventions can help growers get more yield with less resources. Guesswork and ad-hoc interventions lead to spiraling costs and low productivity. The grower needs a data driven system to produce farm level advisories. Yuktix GidaBits aims to fill this gap by providing a cost effective personalized advisory platform.
Now growers can receive timely scientific input for better crop management and protection. GidaBits delivers the benefits of precision agriculture at an affordable cost for a variety of crops The increase in productivity is linked to the farmer income and sustainable resource utilization leading to food security in a world beset by climate change and population pressure on the land.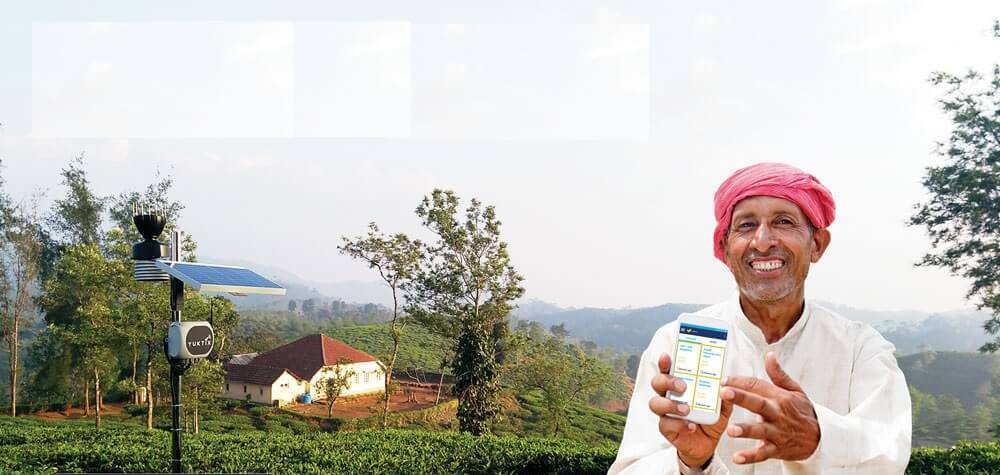 Crop management
Irrigation advisory
Soil & Nutrition management
Access to Crop experts
Residue reduction
Crop Protection
Disease & PEST warnings
Disease management
Spray schedules
Activity planning
Package of practices
Planning calendar
Forecasts
Benefits
Data driven decisions
GidaBits advisories are based on best available scientific knowledge. We remove the guess work from daily operations and help the grower take correct decisions.
Personalization
GidaBits is different from broadcast systems that publish a single advisory for all growers irrespective of the farm conditions, crop stage and grower activities. GidaBits® app collects individual farmer activities, farm, and crop data.
Affordable
GidaBits tries to deliver the best possible advisory with minimum capex investment. GidaBits works with both primary as well as secondary data sources to drive advisories. The platform can also utilize any existing infrastructure, integrating at the data level
Income

More yield for better income

Savings

Better activity planning for input savings

Savings

Best scientific input for sustainable resource usage
Deployment Methods
Grid deployment
Multiple farmers can benefit from an IoT device deployed in a grid model. Typically, one such device has a coverage area of 1000 ha. All farmers within that area can subscribe to the advisories published from that device.
Farm deployment
For solutions that need local data collection, a farmer can opt-in for a device deployment at the farm. One such example is the device to measure the soil moisture at the farm. That device is specific to the farm and other growers cannot use it. The table below shows the devices and their deployment models.
| Device | Grid |
| --- | --- |
| IoT device with air temperature, Humidity, Solar Radiation, Wind and Soil Moisture sensors. | |
| IoT device with wind & temperature sensors for spray timings and direction | |
| IoT IR camera to take pictures from insect trap | |
| IoT device with temperature and humidity sensors to detect disease conditions at farm | |
| IoT device to measure soil moisture & temperature at various depths | |
GidaBits Components
IoT Devices
GidaBits IoT devices can provide real time micro weather and soil data from the field. The devices are solar powered with battery backup and can work uninterrupted in field conditions
Software
The software collects and formats data from both primary (our IoT devices) as well as secondary sources. The software provides facilities to add computations for advisories as well as simulation models.
App
All grower interactions are limited to an app distributed to the grower. For growers with basic handsets, only SMS based advisories can be issued. All the benefits to the growers are delivered via the app only.