Greenhouse
It is important to maintain the right conditions in a greenhouse for plant growth. There are parameters like temperature, humidity and lux that should be monitored continuously. Any deviations should be reported immediately to fix the conditions. We would also like to view the conditions of multiple greenhouses on one dashboard.
Automation can help data analysis by doing automatic computations and distributing the reports to all stakeholders. Yuktix IoT devices come with soil moisture, Lux, Temperature and humidity sensors. Yuktix GidaBits platform helps you manage multiple greenhouses and run reports. The platform can also send alerts in real time on phones to warn of bad conditions.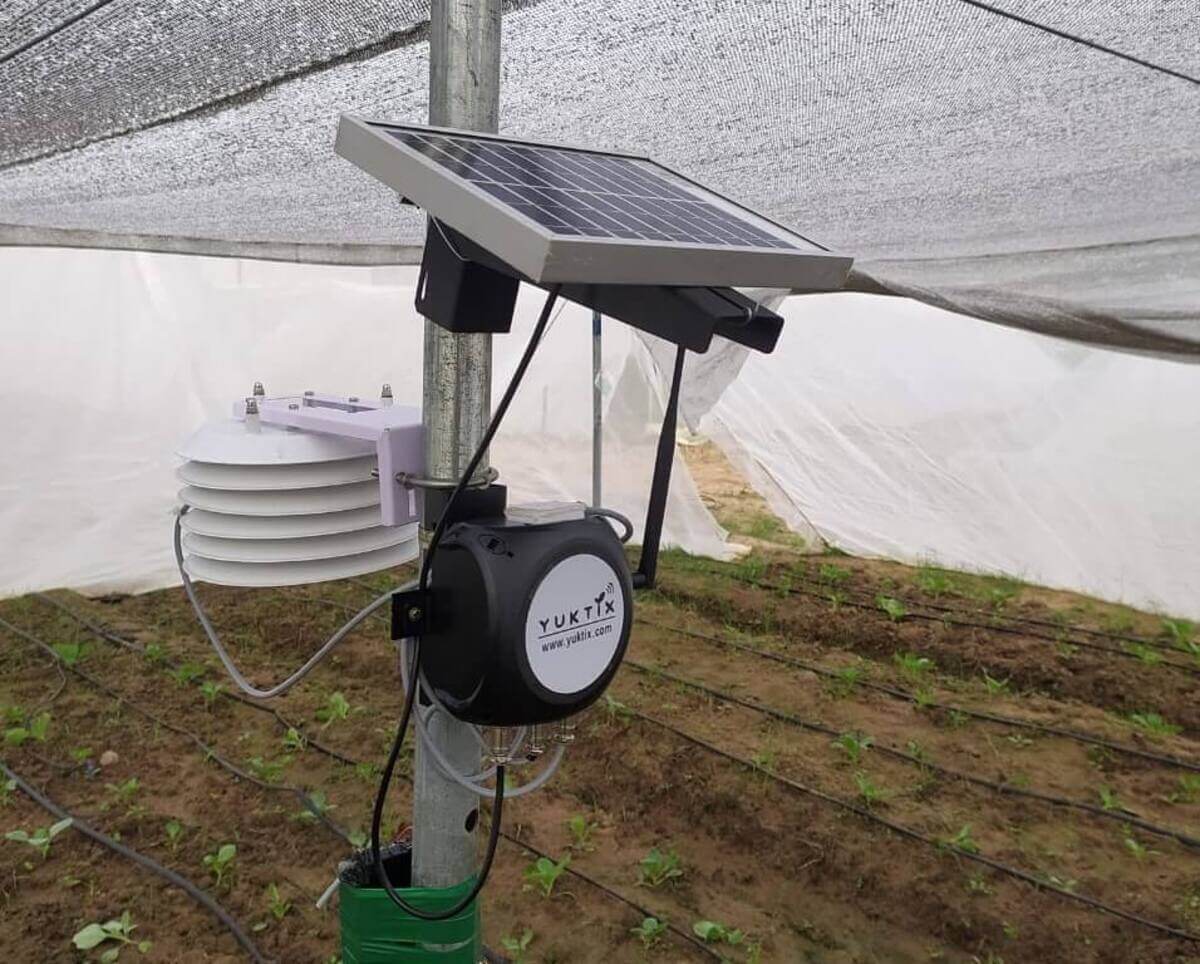 Features
Alerts
Receives alerts for critical conditions. Get a SMS when temperature or humidity drops below a point.
Research Grade sensors
Yuktix IoT devices uses research grade sensors for accurate measurements.
Reports
Receive reports spanning data from multiple greenhouses daily in your email
Automation
Receive alerts when soil moisture crosses field capacity or wilting point so irrigation can be started or stopped at the right times.
Irrigation Management
Receive irrigation calendar on the GidaBits® app together with water & soil expert advice for your crop.
Disease warnings
Get early warning for diseases using the micro weather data captured from Yuktix IoT devices. Reduce the cost of high contact fungicide and sprays.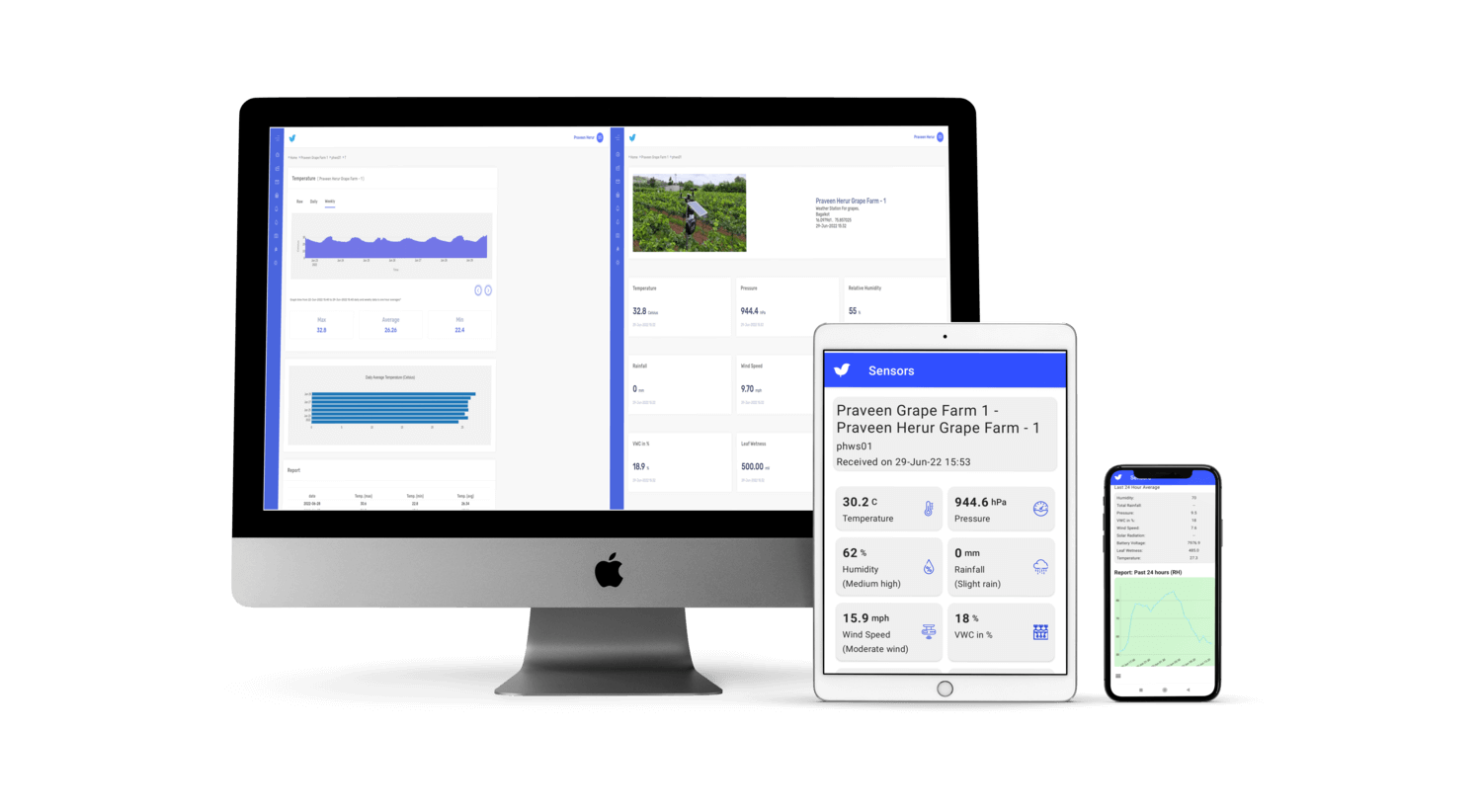 How it works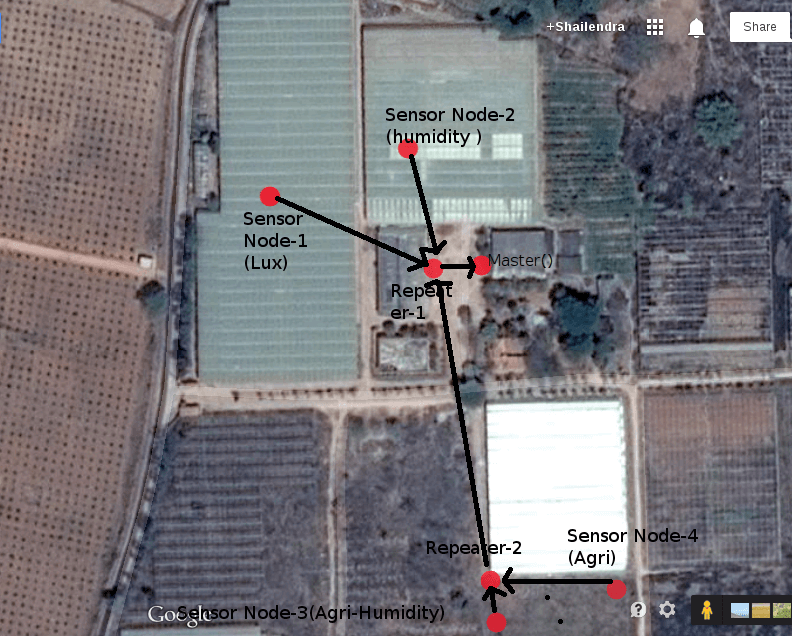 The components of greenhouse solution are
IoT devices with sensors
Yuktix IoT devices can send data to a remote server at customized intervals. The intervals can be from 5 minutes to 30 minutes. The IoT device can measure temperature, humidity, Lux and soil moisture in a greenhouse setup.
GidaBits cloud
GidaBits cloud provides storage for the sensor's data. The growers can access the sensor data together with out of the box computations from GidaBits cloud dashboard. The data can be accessed from anywhere, 24x7. The cloud also provides algorithms on the same data to find information like disease probability, spray timings and water requirements of the plants. The cloud also has a notification system for sending alerts.
GidaBits app
The GidaBits app provides a way to have an eye on your greenhouse all the time. The app can show conditions of multiple greenhouses on one screen. The app can also receive notifications and expert consultations.
Sensor Specifications
Sensor

Specification

Temperature

Resolution is +/- 0.04 (min) to max +/- 0.01.
Typical accuracy is +/- 0.3 (maximal is +/- 1.5).
Repeatability is (+/-) 0.1 Celsius.
Operating Range -40 to 123 Celsius.
Long term drift is < 0.04 Celsius/year.

Relative Humidity

Resolution is 0.4 (min), 0.05 (typical) and 0.05 (max) in percentage.
Accuracy is (+/-) 2% (typical) to maximal +/- 4%.
Repeatability is +/- 0.1%.
Response time is 8 seconds.
Operating Range 0-100% RH.
Long term drift is < 0.5 RH%/year.

Soil Moisture

Range:
Dielectric permittivity 1-80
can be calibrated for mineral soil, Potting soil, Rock wool and perlite
Temperature -40 to 50C with resolution 0.1C
50-110C with resolution 0.5C
Accuracy: +/- 1 from 1-40, +/- 15% from 40-80
Resolution:
dielectric permittivity : 0.1 from 1-20, < 0.75 from 20-80
temperature: 0.1C

LUX Sensor

Range selection via I2C:
Range1: 0.015 lux to 1,000 lux
Range2: 0.06 lux to 4,000 lux
Range3: 0.24 lux to 16,000 lux
Range4: 0.96 lux to 64,000 lux
16-bits ADC Resolution
Light sensor close to human eye response
Excellent light sensor IR and UV rejection

Case Studies
Automatic Lux Controller
Automate the process of light hours (artificial lightning) required for the gerbera flower for its proper and full growth
Chrysanthemum Greenhouse
Chrysanthemum during shoot level when called mums require precise humidity range and if not maintained, there is loss of at least 13% of mums. We deployed our GidaBits nodes across various chambers to monitor and control(using sprinklers) the humidity.